Machine Inspection Drives Process Management Efficiency
Machine vision technology is being widely adopted in factories across the globe. The popularity of such automation is encouraged by favourable returns. These are noted in the boost to efficiency, accuracy and productivity on the factory floor.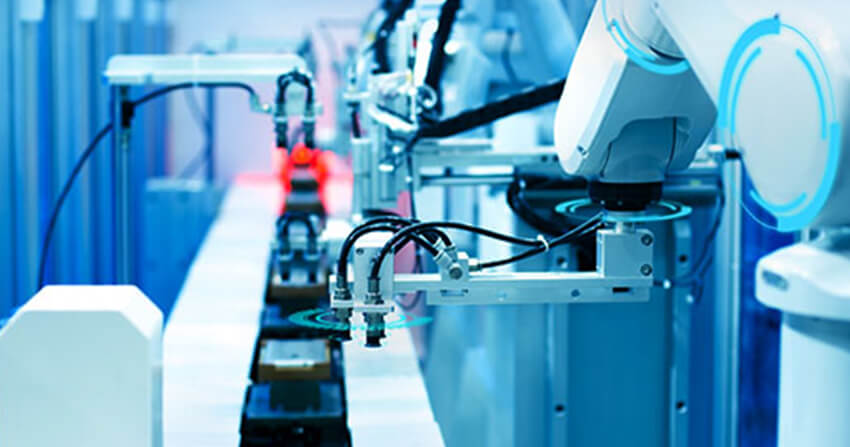 Manual Inspection versus Machine Vision Technology
For many decades, manual inspections have been carried out on production lines. Employees have been responsible for the identification and removal of faulty products, as part of quality control. The challenge is that the human brain gets distracted, it tires and mistakes occur. Machine Vision technology makes these issues a thing of the past. ARBOR Technology has developed highly reliable, low power systems to enable the swift, efficient and precise identification, and removal of, faulty goods. What's more, ARBOR's machine vision technology can operate 24 hours a day. It remains focused on the job, irrespective of external factors and in turn, it enhances quality assurance.
What is Machine Vision Technology?
Machine Vision Technology involves the integration of software, cameras, sensors and memory, in order to view the production line and spot items that fail to meet expected standards. It has been developed for routine tasks, which demand precision at speed. ARBOR Technology's specialist Machine Vision technology offers consistent accuracy, at high speeds, and for long periods of operation. It has been used for fault detection, accurate labelling, material handling and process control. The benefits of reduced waste, enhanced efficiency and data analysis simply aren't possible with manual operation.
Bottleneck in Communications Factory
A Chinese smartphone manufacturer was relying on manual inspections, but the time it took their staff to spot and remove faulty products caused bottlenecks in the production line. They looked for an alternative solution and selected ARBOR Technology's FPC-9002-P6, LAN connected, Machine Vision application. The installation of the system, with software and camera integration, allowed for the swift removal of non-compliant phones, without causing a backlog. As the production process flowed without interruption, productivity at the factory increased.
Accurate Inspection with Machine Vision Technology
In another Chinese factory, ARBOR's Machine Vision technology has been employed to undertake a variety of production line tests. To fulfil the requirements of the application, we recommended the compact ARES-1970-E. This solution offers 4 Power-over-Ethernet 802.3af compatible LAN ports for cap inspection, x-ray testing, tag detection and packaging tests. Our technology has provided a reliable and precise means of process and quality control. Accurate scanning and detection have also led to the adoption of ARES-1970-E machine vision technology in many food and pharmaceutical applications. In these industries, product safety and traceability is paramount. With extensive I/O, compact size and ability to communicate with external peripherals (including smart card readers, credit card readers and receipt printers), ARBOR's solution has ensured that products can be tracked throughout the supply chain.
Specialist in Machine Vision Technology
ARBOR Technology manufactures the following Machine Vision solutions to meet the demands of an extensive range of industries:
ARES-1970-E – A Fanless Embedded Controller with 6th Generation Intel® Core™ Processors
FPC-7900 Series – A Robust Box PC with Intel® Xeon® E3/6th & 7th Generation Core™ i7/i5/i3 Processor
FPC-9002-P6 – A Machine Vision Controller with Intel® Xeon® E3/6th & 7th Generation Core i7/i5/i3 Processor with 6 GbE PoE
These solutions are typically integrated with ARBOR's advanced ASLAN-W922C-IP Panel PC, which operates as the Human Machine Interface.
With any of these options, our development team are committed to providing:
Sufficient storage and bandwidth to handle vast amounts of data at very high speeds
Secure configuration
Peripheral integration
Gigabit Ethernet (GigE Vision/USB 3.0) - a framework for transmitting high-speed video and related control data over Ethernet, as well as providing power over Ethernet (POE)
Reliable power and suitable thermal engineering
Machine learning techniques to automatically optimise performance through pattern recognition
The result is robust and reliable technology that supports factory automation and Industry 4.0.