ARBOR's Unibody Temperature and Face Mask Screening Facilitates Health Screening Process
ARBOR launches latest fever screening solution, Unibody Temperature and Face Mask Screening Solution – S409. The solution can be installed as a checkpoint for fast and stable body temperature and face mask-wearing screening, with minimal deployment space required guard your health at offices, entrances, and on public transportation.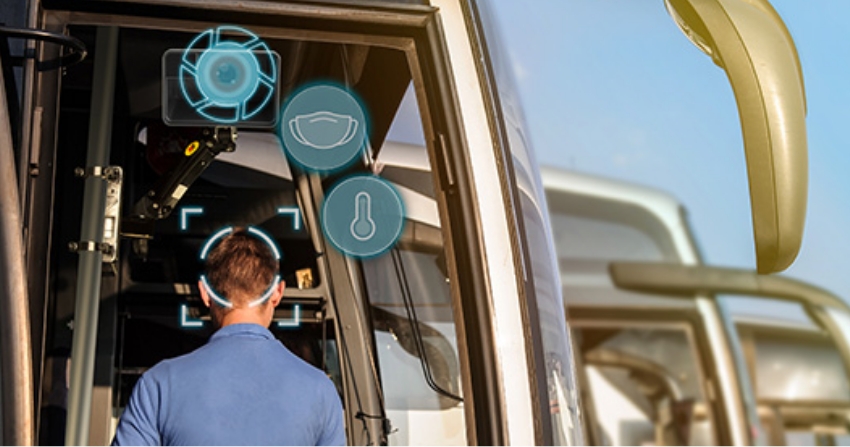 Built-in Calibrator for Precise Temperature
S409 has a built-in active calibration for precise temperature screening. The device integrates thermal camera and a active calibration to offer a more accurate body temperature reading. Without the active calibration system, the temperature shift might lead to inaccurate screening results when the environment temperature changes throughout the day.
Compact Size and Easy Installation
The screening solution has compact size. This unibody device is only 154 x 195.8 x 132.3 mm and the small display is only 5". It also has a VESA mounting interface on the back. The competitive design makes it easy to install S409 anytime, anywhere
Multiple Connectivity
The new unibody detection solution is equipped with multiple communication modes, including WLAN, WWAN, Bluetooth, and 2G/3G/LTE. Rich wireless connectivity helps to upload data to the cloud for data recording and analytics and to provide remote warning.
Rugged Design and ARM-Based System
S409 features IP65 rated water and dust resistance, and drop proof up to 1.2m. The device enclosure is anti-ultraviolet and is made of FRP (Fiber-Reinforced Plastic). The rugged design makes the screening solution more durable and long-lasting so S409 is suitable to be installed in diverse weather conditions. It is powered by ARM-based processor to address its high performance and enhance power-saving.
Public Transportation Application
Implementing thermal screening solutions onto vehicle faces numbers of difficulties including vibration, environmental variables etc, S409 have solve these issue with the unibody design, the unibody design provides rigid structure, where vibration would not cause the active calibration unit to get offset, in which offering high accuracy and cope with environment variables. Screening location can be set at the front and/or rear entrance or entrance door, and send the warning to driver in real-time, before permits ticket entry.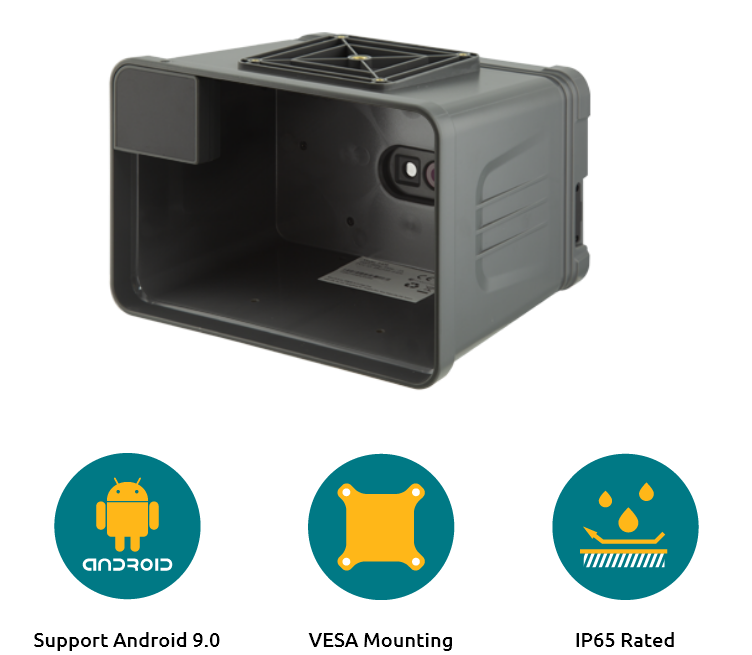 Features
Support Android 9.0
Multiple connectivity, including WLAN, WWAN, Bluetooth, and 2G/3G/LTE
IP65 rated water and dust resistance
Drop proof up to 1.2m
Compact size, easy to install, VESA mounting interface
Unibody device for the body temperature and face mask screening